Products & Services
Our policies provide solutions to common problems and changes to the administration of private client work, which have been designed with the professional practitioner in mind. We can, however, provide the same policies direct to the Executors or Beneficiaries.
Our policies, which are underwritten by A-rated insurers, protect the personal representatives, executors and administrators with comprehensive cover at competitive premiums.
Importantly, our policies will assist with the streamlining of the probate process, whilst offering the principle advantages of delivering significant savings in time, surety and productivity through secure online accessibility and ease-of-use ordering platform. This can provide cost savings for the Executor.
At MOSR, we endeavour and pride ourselves in finding solutions to the majority of risks that can occur during the probate process.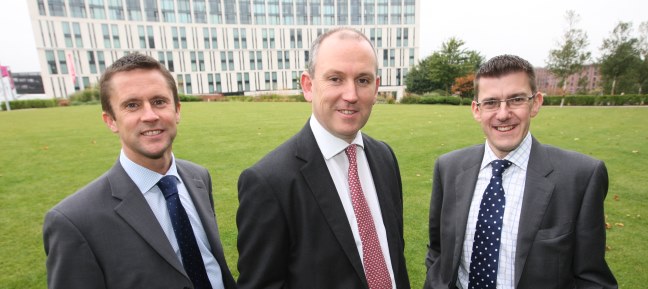 Mason Owen (Specialist Risks) Limited management team, from left to right Keith Burn, Andrew Gibbons, Mike Longfellow.
For more information
For more information on our corporate or personal products simply contact one of our team by using our contact page or by calling us directly on 0151 255 2600